OUR PURPOSE:
Why does Paysmart exist?
The purpose of Paysmart is to glorify God by developing our people and encouraging each team member to invest their time, talents, and resources well.
OUR MISSION:
What is our focus each day we come to work?
To be the trusted payroll solution for business owners in the Carolinas.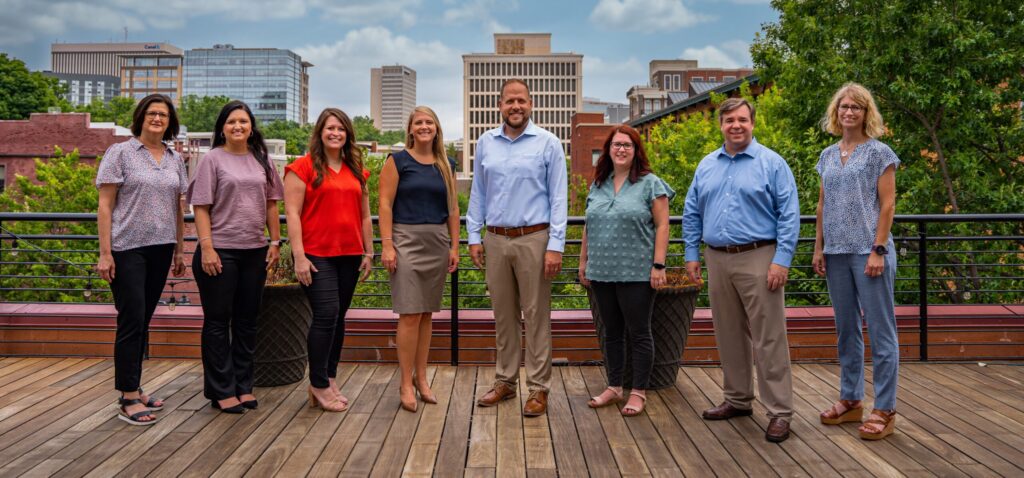 Our core values are the DNA of who we are as a company.
These principles direct every step as we develop our team,
serve our clients, and impact our community.
"A Culture of Excellence from
Local Professionals You Can Trust"
As business professionals, we always demonstrate honesty and integrity. We are driven to learn and grow professionally. We implement the best technology to ensure accuracy and efficiency. We know, communicate, and ensure compliance with all federal and state laws. We are a proven team of logical, organized, and detail-oriented minds.
"It's Not Payroll. It's People."


As a team, we operate with respect and empathy. We cultivate relationships with each person we serve. We recognize that trust is earned, not deserved. We collaborate to identify and solve complex workforce problems. We are a growing team that loves to have fun, celebrate wins, and grow from losses.
As a company, we serve with passion and diligence. We treat each business we serve as if it were our own. We proactively go the extra mile. We ask, "How can we do this better?" We strive to be a model team of friendly impact players who love serving others.